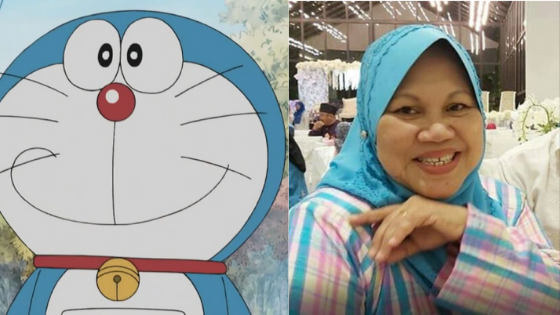 Ruhaiyah Ibrahim, The lady behind Doraemon's Voice in Bahasa Melayu
Did you watch Doraemon cartoons during your early childhood days?
And have you ever wondered who voiced Doraemon in Bahasa Melayu?
It was a lady who's named Ruhaiyah Ibrahim, who has been a dubbing artist for more than 30 years.
Fujiko Fujio, the creator of Doraemon
For those who have never watch Doraemon cartoon series before,
Doraemon is a Japanese manga series written and illustrated by Fujiko Fujio, the pen name of the duo Hiroshi Fujimato and Motoo Abiko. The series has also been adapted into a successful anime series and media franchise.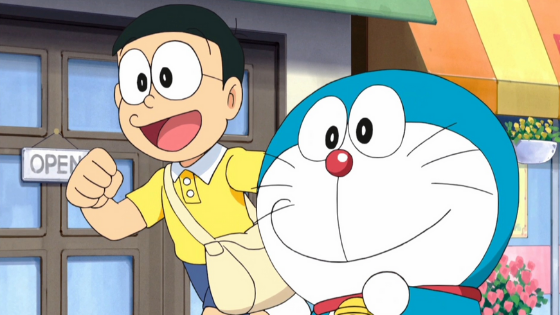 Doraemon Cartoon Series
The story revolves around an earless robotic blue cat with a yellow bell on his neck named Doraemon, who travels back in time from the 22nd century to help a boy named Nobita Nobi and teach him important lessons about integrity, courage, family values, and respect for elders.
Doraemon cartoon series is very popular in Malaysia especially during our childhood days back in the late '80s – '90s, and we enjoyed watching the cartoon series together with our siblings and family. The cartoon series is dubbed in Bahasa Melayu.
And because it has been well received in many countries, including Malaysia, the manga was then turned into an anime series and also movies.
"In Malaysia, the Doraemon series was first aired on TV1 RTM at 7pm every Sunday and it stopped airing on the channel on 29 December 2002 as it was moved to NTV7 on 5 January 2003 (every Saturday at 7.30pm)." – Excerpt from Astro Awani. Translated from BM.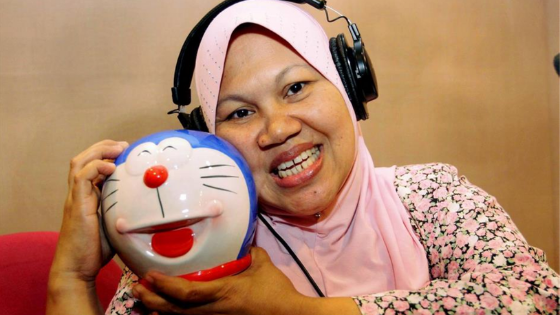 Ruhaiyah Ibrahim, The lady behind Doraemon's Voice in Bahasa Melayu
Ruhaiyah Ibrahim is a dubbing artist from Malaysia. She was selected to do dubbing for the main character Doraemon in Bahasa Melayu.
When Doraemon cartoon series first came to Malaysia in RTM during the year 1992, Ruhaiyah was cast to dub the voice of Nobita. Only during the year 2000, she started dubbing the main character Doraemon.
She shared that she and her friend had somewhat studied on how to imitate the voice of Doraemon. This was when she realised that to get the hoarseness in Doraemon's voice, she has to use her throat to speak. And it's not that easy to dub the voice of Doraemon.
After submitting five dubbing samples, the production team then choose Ruhaiyah to dub the voice of Doraemon, which is the voice most of us are familiar with until today
"Back in those days, the recording was really fun. When I got in the scene, for instance, if there were four characters in a scene – Doraemon, Nobita, Shizuka and Giant – there would be the four of us. We get to listen to each other's intonation and expression." – Ruhaiyah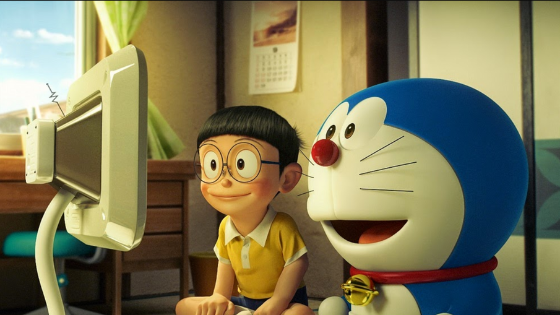 Doraemon Movie 2015 – Stand by Me
She has been voicing the Malay version of Doraemon's previous movie, Stand by Me: Doraemon, that was released in year 2015.